IT Partners for Every Business Need
From Marketing to Hardware, We Have Trusted Partners
Unlike other consulting companies, we only sell what serves your organization best. We seek out, evaluate, and use the ideal solutions for your business. Through IT partners and IT partner consulting, we can offer more solutions for small and medium-sized businesses needing information technology and technology partners.
Our managed IT service often uses the support of global leaders such as Office 365, Kaseya, Trend Micro, Sophia, Dell, Cisco, and LeadPoint Digital. IT support partners help us offer world-class service and data centers for all your small business needs.
Microsoft Office 365
Microsoft Office 365 is a completely cloud-based solution to the need for the most advanced software you need to manage files, create documents, collaborate, and coordinate with your team.

Trend Micro
Think of Trend Micro as "The world's leading security services platform for cloud builders." They help us give clients ease when it comes to protecting and mitigating threats to their files and information.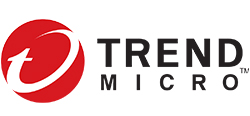 Sophos
Sophos is yet another way we ensure that your data remains your own. With them, we help you predict threats, adapt to security protocols, and synchronize all your systems under an umbrella of security.
Dell
Dell is one of our preferred partners for hardware. They offer laptops, desktops, and more that bring impressive power and beautiful designs to your work environment.

Cisco
The leader in networking, IT, and cybersecurity, Cisco helps us transform companies of all sizes through technologies and systems that help your workforce connect, communicate, and collaborate.