Our Team Members
---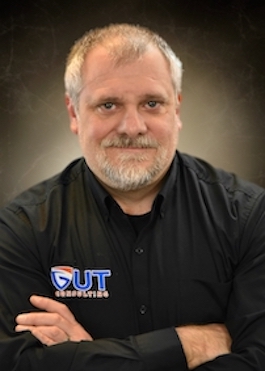 Justin Zahn
Managing Member
Born and raised in Toledo, Ohio, Justin attended Central Catholic High for two years and finished high school at Whitmer. Justin went on to school in Monroe earning a degree in Engineering. Before graduating, he started working in the IT field doing desktop support. Within a short period of time, Justin had moved on to server administration and networking, and made the decision to remain in the IT field. Justin really enjoys working out and has a deep love for cycling. He will be on a white Cannondale so please avoid any close calls with him should you see him on the road.
---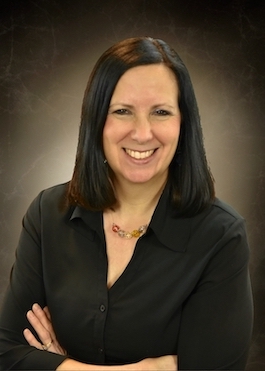 Theresa Muirhead
Office Manager
Theresa was raised in a little town in Michigan, close to Toledo, Ohio. She went to community college for a year before ultimately deciding to start a family of her own. She has been married for 33 years now and has 2 daughters, 4 stepchildren, and 11 beautiful grandchildren. Before joining GUT Consulting as an Office Manager, she worked with children since 2012 and was a professional nanny. Not only does Theresa bring structure to the team she brings loads of fun to the office.
---
Jessica Brusseau
Tier Three Support Tech
My career in the IT field began toward the end of 2008 as a Proof Operator for United Bank & Trust that then transitioned into the role of Computer Operator. I handled running transactions through the sorting machine, proof checking transactions that were flagged due to not balancing with what was imaged & creating correction tickets when needed, as well as running jobs on the main frame that were needed throughout the day. I was going through training to aid with Help Desk when United Bank & Trust merged with Old National Bank in 2014. I started at ITT Technical Institute in the Fall of 2014 and obtained my Associate's Degree in Network Systems Administration in 2016. I started working for GUT Consulting in January 2016 as a Level One IT Support Technician going to various client sites as well as providing remote support. Since then, I have been involved with several projects, including configuration & deployment of over 150 client computers in the span of a couple of months, several new server configuration & deployment projects, learning & managing mobile device management platforms. Continue to support various clients both remotely & through onsite visits. Working towards obtaining Microsoft 365 Fundamentals & Modern Desktop Administrator Associate Certifications.
---
Kaela Wesolowski
Tier One Support Tech
Travel, Tech, and Thrill. The 3 T's Kaela lives by. During the week she performs her role as tech support and works hard to obtain her Computer Science degree. On the weekend you might find her jumping out of planes, off-roading in a dune buggy, or scuba diving down in the deep. Life's all about balance! The nonstop chance of learning something new every day was the biggest appeal for Kaela when starting her journey in the technology community. A dull moment is rare in her everyday life coming from a big family. The youngest of 6 girls gives her the competitive edge to always strive for improvement.